Caption 
Nana Tima Boakye, representing Napo
Story
A SPECIAL Skills training and empowerment programme for the youth of Manhyia South Constituency in Kumasi has been oversubscribed.
The educational programme is being organized and sponsored by the office of the MP of the area, Dr. Matthew Opoku Prempeh nicknamed as 'Napo'.
The beneficiaries, selected from Manhyia South would be given startup tools to start their own businesses after the six weeks training.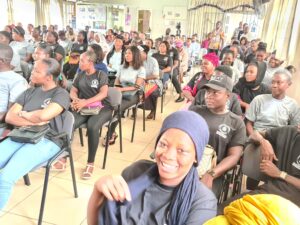 Initially, the programme organizers had planned to train 80 people, selected from all the six electoral areas in the Manhyia South Constituency.
But patronage for the laudble programme has been huge as the number of the subscribers has suddenly jumped from eighty to a staggering 120.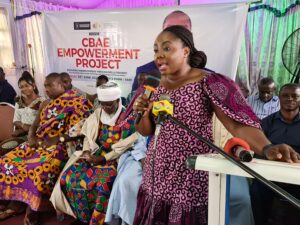 Nana Ama Tima Boakye, who represented Napo at the opening ceremony of the programme, said the programme has been oversubscribed.
"We've had to increase the number of the trainees from eighty to 120 due to oversubscription", she informed Press1News in an interview.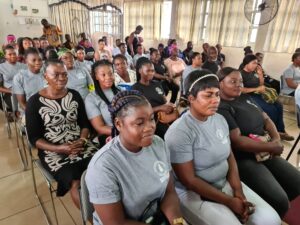 "The oversubscription shows that the youth of Manhyia South Constituency in Kumasi are focused and eager develop their talents", she said.
Meanwhile, Nana Tima, whilst addressing the trainees, said her boss (Napo), values Technical and Vocational Education and Training (TVET).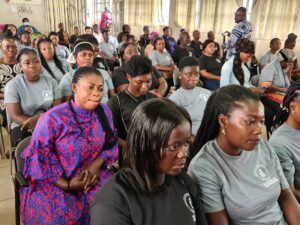 She announced that all the 120 trainees would be given free startup tools to help them to start their own businesses and become self-reliant.
Napo is partnering with the College of Beauty Art and Entrepreneurship (CBAE) in Accra, to train the youth for the entire six-week duration.

The project, dubbed 'CBAE Empowerment Project (CEP)-Manhyia South Training', forms part of Napo's effort to reduce unemployment in his area.
The beneficiaries would be trained in Makeup Artistry, Hair Technology, Fashion Design Technology, Customer Care and others.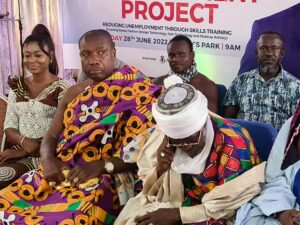 The Kokosohene, Nana Kwaku Duah, advised the trainees to attach seriousness to the training so that the MPs resources would not go down the drain.
The President of CBAE, Rebecca Donkor, urged the trainees, including males and females, to be punctual in class and learn new knowledge.
By I.F. Joe Awuah Jnr