CAPTION 
ECG staff working on a meter 
STORY
The Ashanti Region is infamously leading in illegal power connections across the country.
Ing David Asamoah Boadi, the Ashanti Regional ECG Manager, made the shocking disclosure.
"Our major challenge in Ashanti Region is illegal connections, which is on the ascendancy now.
"In fact, the Ashanti Region tops illegal connection across the country", Ing Boadi Asamoah 'cried'.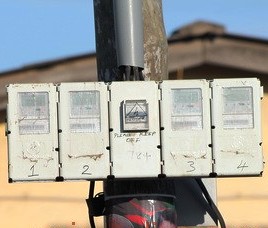 He was speaking with Kofi Asante of Akoma fm and it was monitored by Press1News.
Ing Asamoah Boadi, without mincing words, condemned illegal connections and its effects.
He said illegal connections drains the coffers of the ECG and it prevents them from delivering.
According to him, illegal connections also causes dangers to ECGs machines and equipments.
"Illegal connection tends to overload the transformer without the knowledge of the ECG
"These illegal acts usually leads to the burning of transformers in our communities", he bemoaned.
The ECG, he stated, will not spare any person that will be caught engaging in illegal connection.
"The ECG has put up a Taskforce to tackle all illegal connections in houses and workplaces".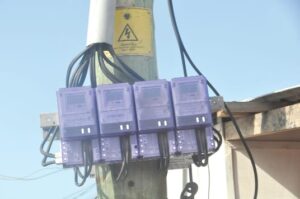 Ing Asamoah Boadi warned "Those found culpable for tampering with a meter will be dealt with".
He also advised ECG debtors to pay their bills to enable the ECG to serve the public better.
By I.F. Joe Awuah Jnr