THE IGP, George Akuffo-Dampare, has been urged to personally intervene to ensure the quick arrest and prosecution of the killers of the CEO of Kikibis Restaurant at East Legon in Accra, Bernnet Kojo Agyekum-Adoma aka 'Big Ben'.
Kwame Agyapong aka 'Patita', a close friend of Big Ben in Amsterdam, said the Kikibis CEO was found dead with blood stains all over his body, and that is a clear indication that he was murdered by some fiendish people.
"We trust in the capabilities and credibility of the Ghana Police Service and we know that definitely they would investigate and arrest the killers of Big Ben for them to face the law.
"We are therefore passionately appealing to the IGP, George Akuffo Dampare, to personally intervene to ensure that the killers of Big Ben would not go scot-free".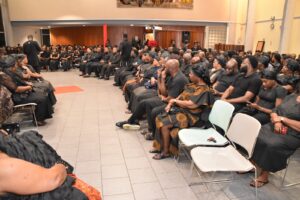 Patita added "Also, we know the justice delivery system in Ghana to be one of the best in Africa so eventually the killers of my dear friend would be found and prosecuted".
He was speaking to Press1News during the one-week observation of the death of the CEO of Kikibis Restaurant, which was held in Amsterdam, Holland.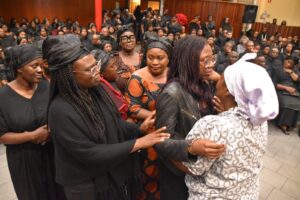 The solemn event, held at Luthuliplein in Amsterdam on Thursday evening, was attended by scores of mourners, who are mainly Ghanaians and living in the Netherlands.
Virtually, all the mourners, who spoke to Press1News said they suspect Big Ben, who was 41 years old, was murdered so his killers should be found and arrested to face the law.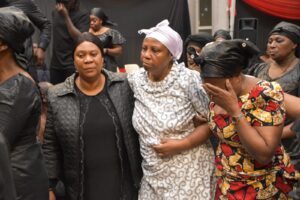 Nicknamed as 'Big Ben', the Kikibis CEO, who lives in the Netherlands died mysteriously on Sunday, October 8, 2023, less than 24 hours after he had returned to Accra from Holland.
Big Ben, according to reports making rounds in the media, was found lying dead in a pool of blood in a residential building at Madina in Accra.
Some arrests have been made in connection with his strange death so far, but the police are still investigating the case to help unravel the exact cause of his death.
Most of the mourners that attended the one-week celebration of his passing to eternity in Amsterdam, called for justice for Big Ben.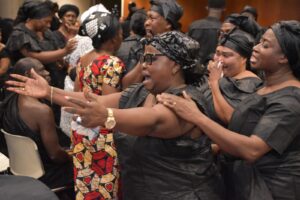 According to them, they suspect that Big Ben did not die a natural death so justice should be served for him to ensure peace.
Meanwhile, the one-week observation was characterized by weeping and the singing of dirges. Most of the mourners described Big Ben as a good and kind man so his death is unfortunate.
FROM I.F. Joe Awuah Jnr.,
Amsterdam, Holland